There are several Internet marketing software and tools in the industry used by digital marketing professionals, SEO experts, bloggers, and entrepreneurs. These tools bring easiness, time-saving, and
precise results for their online marketing projects.
Here I mention some of the best tools in the digital industry that I personally use for my websites and for clients' projects as well.
1. SEMrush
SEMrush is an unbeatable SEO tool when it comes to online competitor research. With this tool, you can have an out-of-sight look at your top-performing competitors and use the insights accordingly to build beneficial online marketing campaigns right from the beginning.
Several renowned digital marketers believe that it is the
Leading Competitive Intelligence Software
that is quite easy to use and has a fantastic UI. It offers lots of tutorials and documentation as a user guide with an approachable support team. Even the price is quite reasonable for its features and usage.
2. ShareASale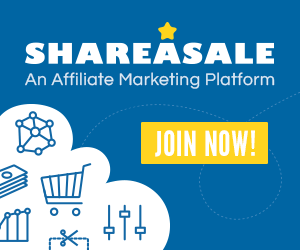 ShareASale is been in the market for more than 20 years and has more than 3,900 merchants which is growing day by day. It assists your affiliate marketing efforts by providing unique features and solid reporting functions. Moreover, ShareASale is an affiliate network that pays you for the promotion of the products registered with them.
Affiliate services of ShareASale truly assist you in growing as an affiliate marketer. They can suggest the best merchants for you to partner with. They also offer classes, webinars, and monthly newsletters to keep you updated with the affiliate marketing industry, as well as help you grow as an

efficient affiliate marketer

.
3. Grammarly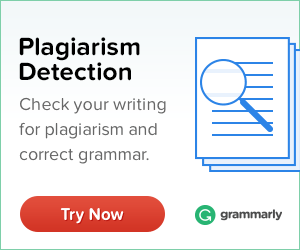 Grammarly is an automated plagiarism checker and proofreader tool that makes sure that you produce mistake-free and easy-to-read content. This grammar-checking tool does more than just a basic spell check and grammar check built into the word processor as it can recognize correctly spelled words that are used in the wrong context.
This Grammar checking algorithm has various features that are very useful for better writing.
Grammarly's features

can be listed as a grammar checker, a plagiarism checker, a contextual spelling checker, a punctuation checker, a sentence structure checker, a vocabulary enhancement, and an option to adjust the checks for genre-specific writing styles. It gives chance to users to choose whether to write in British English or American English. It also has an integrated dictionary and thesaurus.
4. OptinMonster
Do you want to grow your email list,

increase Email subscribers

, and also want to improve your website conversions? If yes, then here is one of the best dynamic marketing tools with proven results. OptinMonster is the perfect Lead Generation Software that will convert and monetize your website traffic by growing your subscribers and overall sales.
OptinMonster
helps businesses raise their customer base and revenue with their powerful enterprise-level technology. It was launched in 2013 and since then more than a billion people have been using it successfully. This conversion optimization software has a myriad of features that are useful not only for small businesses but also for Fortune 500 companies.
5. WP Rocket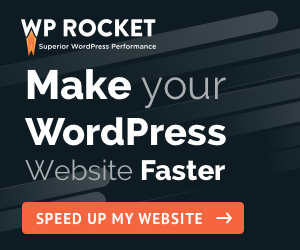 WP Rocket
is the best WordPress plugin that speeds up your website instantly and helps you to fix any WordPress performance disputes that increase your

website loading speed

. It also delivers fast loading times whether you are a learner or a performance proficient. This tool is renowned as the most influential caching plugin by WordPress professionals.
6. Long Tail Pro
Whenever it's about an online keyword research tool,

Long Tail Pro

is at the top of the list. Long Tail Pro (LTP) is one of the prominent keyword research and

competitor analysis software

in the online marketing community. For those who are looking for high-traffic keywords with low competition, LTP suits them the best. Well, let's dig into the deep of the topic with the Long Tail Pro review.
Being an important

SEO research tool

, LTP automatically provides you with the perfect, profitable, targeted, and long-tail keywords for your niche, blog, or review site. With LTP, you can find the best long-tail keywords to rank higher in Google or any other search engine.
7. Weebly
Whether you want to create a professional-looking business website or your own website as a platform for your hobbies or interests, Weebly can help you achieve your goals easily. Weebly is a

website builder tool
that makes the job of website building trouble-free & enjoyable, even for beginners.
It's one of the simplest drag-and-drop, code-free website builder experts in the market today. And the good thing is that you can access HTML/CSS if you want to customize your design. You literally just use your mouse and drag in pictures, slideshows, and products, without the need to deal with any codes.
8. iDevAffiliate
iDevAffiliate is an affiliate tracking software that tracks the links placed on various websites to increase sales to interested customers. When an individual clicks the link on the website,
the iDevAffiliate system
tracks it as a customer who may be interested in a certain product or service being sold. Thus, affiliate tracking software like iDevAffiliate helps you achieve more sales, more traffic, and more search engine ranking.
This affiliate software helps to estimate customer interaction with a particular product or service through the clicking of a preset link. When you have your own business you can be an affiliate. Being an affiliate you have to place the business links given by iDevaffiliate on your business website. An Affiliate Script then determines how many customers are coming to the website through daily tracking and clicking on the link. Thus businesses can extend their sales options to potential customers by using this inexpensive affiliate software.
9. PartnerStack
PartnerStack is an affiliate marketing platform
with which companies can make use of partnerships to grow revenue, amplify distribution, and go to market more rapidly and efficiently. Thus, channel marketers or marketers, community managers, and founders who are looking to expand their company growth in new channels will grow more rapidly with partnerships. Not to mention, the PartnerStack sales tool is all-inclusive and has everything required to start and scale your partner, reseller, and marketing programs.
This automated partner management tool was formerly known as GrowSumo and there are tremendous members, over 280,000, who are successfully using it. PartnerStack is an excellent product with great potential to expand the affiliate program easily and effortlessly.
10. Supermetrics: Reporting Automation Tool for Excel
A perfect reporting automation tool for marketers who create insightful reports in Excel spreadsheets is right here.

Supermetrics for Excel

will make reporting and analysis of marketing campaigns as easy as ABC! With this tool, you can effortlessly get all the marketing data in one place while saving a great amount of time. It provides transparency and insights which are really to be appreciated.
With Supermetrics, marketing reporting in Excel has become much easier. You can pull data from numerous sources, assemble advanced dashboards, and set up automatic data refresh and emailing.